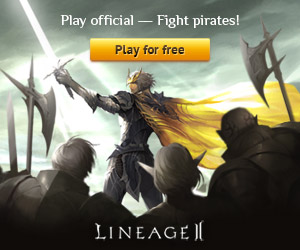 When boring, uninventive match-3 puzzles prevail and all hope is lost, it all comes down to one single game … Cradle of Empires! Become the Chosen One and help the ancient empire rise from the ruins in this adventurous match-3 game with a rich storyline, thrilling quests and captivating characters! Cradle of Empires is an exciting — yet cool, calm and collected — family-friendly adventure. It takes you on a breathtaking odyssey that challenges your matching, building and collecting skills. With the help from Nimiru and Egyptian settlers, you can break the Amrun's curse and restore the ancient civilization to its former glory. Step up and become the secret weapon in the triumph of good over evil!

What makes Cradle of Empires: Match3 Game special?
Unique gameplay mix: You make matches, build a grand city and go on an adventure all in one … How awesome is that?
Mega-sized adventure: You'll be immersed in this engaging adventurous story with unexpected twists, gripping quests and memorable characters.
Ancient cities and civilizations: You collect resources by playing match-3 levels, which help you rebuild the cities that evil had destroyed.
Different game modes: You play 6 different match-3 modes, a variety you won't find anywhere else.
Many power-ups: You can earn a diversity of bonuses, power-ups and amulets — you'll develop your own strategy for using them.
Regular updates: You'll never run out of new adventures as you'll get new buildings, quests, bonuses, levels and whole civilizations in future updates.
All this and much, much more for FREE!
Cradle of Empires Player Reviews
5/5 "Lots of different goals to achieve so I never get bored. Not the same match-3 as usual."
5/5 "Very addictive game!! Can't stop playing it !!"
5/5 "Great way to pass time. Puzzles are just hard enough to be challenging without being frustrating."
5/5 "Can't wait for the next version to come out"

The applications Cradle of Empires Match-3 Game was published in the category Games on 2014-06-05 and was developed by AWEM GAMES LTD. The file size is 186.92 MB. The current version is 4.7.5 and works well on 9.0 and high ios versions.

- The Mystical Portal will appear on March 16 not far from your city! Fifteen exciting levels will open up a new world of fun puzzles. Solve them all and get an amazing reward for free!
- The jolly Genie is coming to your city again! This friendly visitor with fun riddles and big rewards will be waiting for you on March 9. The Genie will be in the game for 3 days only, so don't miss it!
Do you like Cradle of Empires Match-3 Game applications? Please share!